>

>

BIOPOLIS Technical Kick-off Meeting
BIOPOLIS Technical Kick-off Meeting
News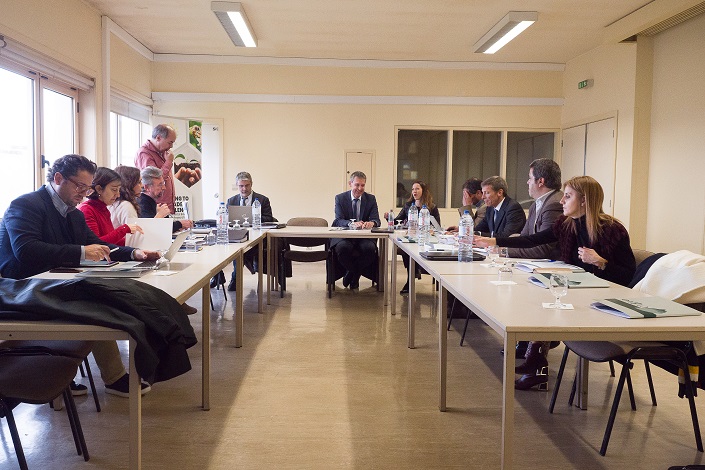 The BIOPOLIS project technical kick-off meeting took place on 22 of January 2020 at CIBIO – Research Center in Biodiversity and Genetic Resources, Campus de Vairão, Portugal.
The project, led by ICETA-CIBIO, is financed by the European Union's Horizon 2020 programme and gathers the University of Montpellier, France, and Porto Business School, Portugal, for the upgrade of CIBIO - Research Centre in Biodiversity and Genetic Resources, to a Centre of Excellence (CoE) for R&D&I in Environmental Biology, Ecosystem Research and AgroBiodiversity.
At the meeting, all the project partners, the members of project Installation Committee and European Commission representatives met and discussed first achievements, important issues related to the project implementation, main issues needed to be taken into consideration for the successful implementation of the project as well as project next steps.
The technical kick-off started with the welcome speech of project coordinator and Director of CIBIO, Nuno Ferrand de Almeida, followed by a visit to CIBIO campus facilities. Nuno Ferrand de Almeida presented then a brief introduction and main objectives of the project.
João Albuquerque Silva, Policy Officer, DG RTD, offered an insight into the Policy Aspects of Teaming Action within the H2020 Work Programme "Spreading Excellence and Widening Participation"
The meeting proceeded with an intervention of Ales Fiala, Head of Unit, REA, about the role of REA and Project Expectations.
The Project Officer, Benjamine Dobbelaere, focused her intervention is the Legal, Financial and Administrative Aspects of project implementation.
Paulo Azevedo, Chair of BIOPOLIS Installation Committee, presented the work carried out by the Installation Committee mainly in the aspects related to the creation of the BIOPOLIS private association.
Project partners, Pierre Boursot, Research Director at the Institut des Sciences de l'Évolution Montpellier, University of Montpellier (UM) and Patrícia Teixeira Lopes, Associate Dean of Porto Business School (PBS), presented the roles that both UM and PBS will play in the project.
At the end of the meeting the BIOPOLIS consortium, led by Pedro Beja, Vice-director of CIBIO, discussed project first steps and the way forward.